The Emmanuel Chess Centre (ECC) at the Russian Cultural Centre is an institute for professional chess training exclusively for young children in the age group of five to fourteen. The academy has trained more than 2000 students in the past eleven years. The academy has made a conscientious effort to provide a professional chess training atmosphere and skilled expertise to nurture the budding young chess players to reach great heights. Read more about us.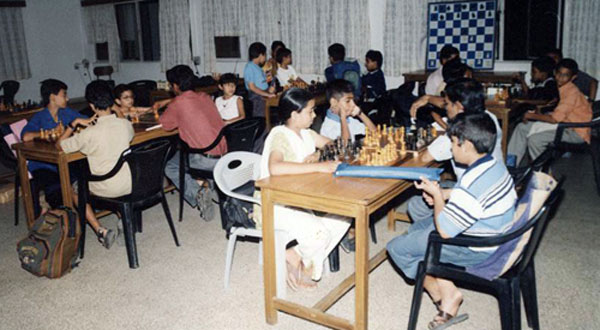 Players such as Grandmaster Deepan Chakravarthy, Asian U-14 Girls Champion Rajasurya, Jerome (fourth in 2006 National under-7 championship), Ashwini (Girls Under-8 Asia No.3 and World No.7) and Mugil Jayavel (Boys Under-10 World No. 27) have trained at the Centre.
Students are coached by a panel of well-trained and experienced coaches. This panel is led by Ebenezer Joseph, India's first and only FIDE Trainer.